About
Bentley Buddies And Friends
Bentley's Buddies and Friends is a 501(c)3 organization that provides free reading help to children from Pre-K all the way through 8th grade.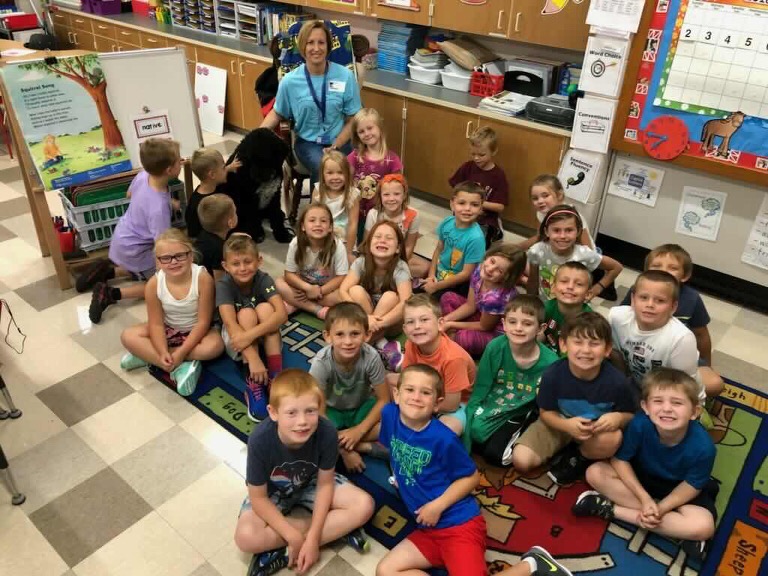 Bentley's Buddies and Friend's
We take certified Reading Buddies into schools for students to read to them. A Reading Buddy creates a fun and relaxing learning environment for the students.
How does a certified Reading Buddy make a difference?
A certified Reading Buddy provides a non-threatening, non-judgmental, calm environment for the child to read. A child will often read more freely to a Reading Buddy than to a human. A Reading Buddy will not tell them they are wrong if they make a mistake.                                                           
We use the animal's natural behavior to reinforce a child during reading. The Reading Buddy may lay right next to the reader or gently place his paw on the reader's lap as if to say "Great Job!".
The Reading Buddies and their owners become part of the classroom. The children look forward to reading to their special friends and always try their best when reading to them.